"Smart" Technology Offers Promise for Prevention of Diabetic Foot Ulcers
---

By:

Tags: diabetic foot ulcer Foot and ankle clinic Los Angeles foot ulcer treatment treating diabetic foot ulcers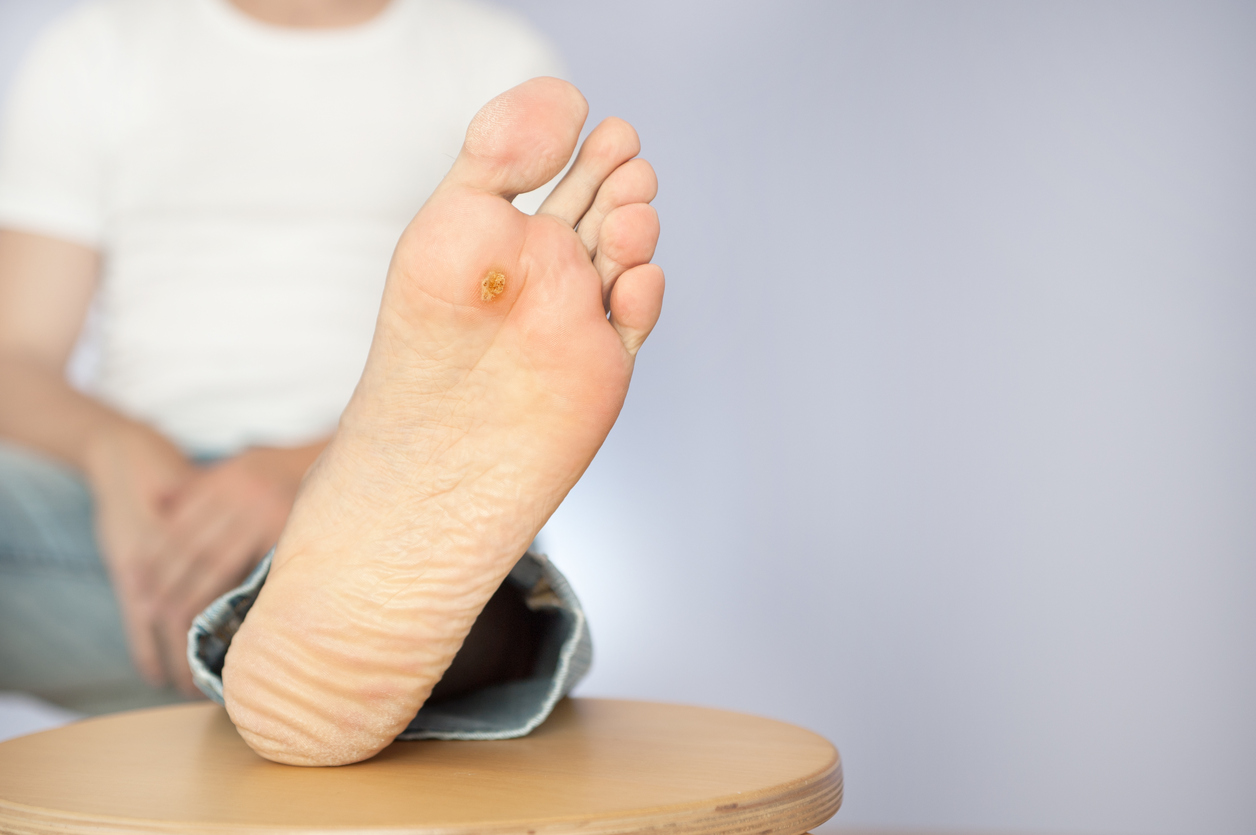 "Smart" Technology Offers Promise for Prevention of Diabetic Foot Ulcers
An ounce of prevention is worth a pound of cure, and nowhere does that saying ring truer than in patients with diabetic foot ulcers. These dangerous and slow-to-heal sores are a common cause of serious infections and foot and limb amputations among people with diabetes, and while treatment options have certainly improved and evolved during the past decade, preventing ulcers from forming is still the best way to avoid devastating complications. Now a new study from researchers at Baylor College of Medicine and the University of Arizona finds "smart" technology, such the kind found in smartwatches and wristbands, can help patients prevent ulcer formation by alerting them to dangerous increases in pressure on the bottoms of their feet.
The study focused on helping patients become more compliant in their use of orthopedic footwear, which has a long and successful history in helping patients prevent diabetic foot ulcers. The primary problem with diabetic footwear: Getting patients to use their orthopedic devices on a regular and consistent basis.
Part of the noncompliance issue stems from nerve damage associated with diabetes which prevents patients from realizing their feet are experiencing increased pressure associated with the development of ulcers. In this study, researchers used special orthopedic inserts featuring smart sensors designed to collect, assess and transmit pressure data directly to a smartwatch device. In turn, the device alerts the wearer when dangerous pressure points occur, reminding them of the need to wear their protective orthopedic footwear.
During the study, which was published in the Journal of Diabetes Science and Technology, 17 diabetic patients with a history of foot ulcers were asked to wear a smart insole device and smartwatch for a period of three months. The smart sole is designed to identify dangerous pressure points on the bottom of the foot, as well as alert the wearer of small objects like stones that may enter a shoe and remain unnoticed as a result of diminished nerve sensations. By pressing "help" on the smartwatch, the wearer receives information on where the pressure spot is occurring and guidance on how to relieve the pressure.
At the completion of the study, the researchers found that those who received an alert or update at least every two hours during wear were more likely to remain compliant with orthopedic footwear use, more likely to respond appropriately to feedback from the device and more likely to perceive the benefits of the system compared to those who received fewer alerts. The researchers say these results suggest active and ongoing risk awareness can play a big role in helping patients proactively manage their risks so foot ulcers may be avoided. A larger study population and longer study time will help confirm the long-term usefulness of the technology, they noted.
Dr. Felix Sigal is a leading clinical researcher in diabetic foot ulcer treatment and prevention. To find out more about diabetic foot care or to learn about upcoming and ongoing clinical trials, contact the Foot & Ankle Clinic at 213-365-0793 today.